improvement, warm, and recognized
posted by soe 2:04 am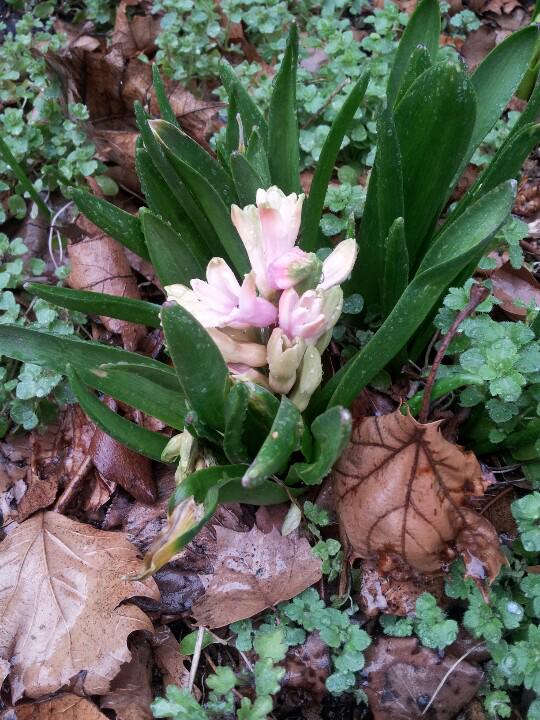 Three beautiful things from my past week:
1. Gramma had a mild stroke over the weekend, but has rallied significantly as the week has gone on. Today she moved into a nursing home for a short period of rehab before she returns home.
2. Today the high exceeded 70 degrees, which made wearing a tshirt, sitting outside for lunch, and biking home from work possible and pleasant.
3. On Sunday, I found myself in Savage, Maryland, for a yarn event. The French bakery* that is usually at my farmers market, but that's been absent this month, happens to be located in the same building, so after I finished my shopping I went for a snack. To my surprise, the woman came rushing up to the counter exclaiming her shock and delight at finding me there, rather than in my usual habitat, and then told all of her colleagues that I was one of her regulars. We've had some pleasant exchanges over the years they've been coming to the market, but I'd always assumed they were impersonal, and certainly never expected to be recognized away from it. My almond croissant, still warm from the oven, tasted even better than usual.
*Bonaparte Breads, owned by French expats, makes croissants as good as any we had in France when we visited.
How about you? What's been beautiful in your world this week?